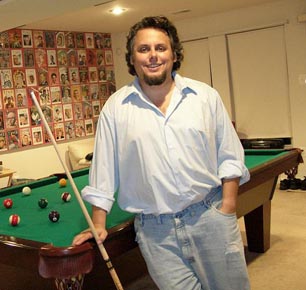 ASSOCIATE PROFESSOR OF POLITICAL SCIENCE
and PRE-LAW ADVISOR
SHIPPENSBURG UNIVERSITY
413 GROVE HALL
(717) 477-1845
sblichtman@ship.edu
http://www.ship.edu/Political_Science/Steven_Lichtman/


FALL 2021 OFFICE HOURS
Mon. 11:30-1:30 Tue. 2-3 Wed. 11:30-1:30
PRE-LAW OFFICE HOURS: Thu. 2-3

OFFICE HOURS ARE IN PERSON ONLY IF YOU CAN SHOW PROOF OF VACCINATION
otherwise, I will meet with you on Zoom: email me for the login information
FALL 2021 COURSES
PLS 100-01: U.S. Government and Politics (T/Th 11:00-12:15)
PLS 100-02: U.S. Government and Politics (T/Th 12:30-1:45)
PLS 300: Advanced U.S. Government and Public Policy (M/W 2:00-3:15)
PLS 313: The Judicial Process (M/W 3:30-4:45)

NEWS, etc...

NEPSA EXECUTIVE DIRECTOR


I am Executive Director of the New England Political Science Association. Our next Annual Meeting will be on April 28-30, 2022, in Bretton Woods, New Hampshire.






EUROPEAN SUPER LEAGUE PAPER


I will be presenting a paper, "Subverting the Pyramid: The European Super League and the Cross-Pollinization of American and European Sport Values," at the upcoming meeting of the Northeastern Political Science Association, November 11-13, in Boston.









SELECTED PUBLICATIONS



The Obama Presidency and the Politics of Change (Palgrave, 2016)
Edward Ashbee and John Dumbrell, eds.


chapter: "The U.S. Supreme Court in the Obama Years" (with Helen J. Knowles and Brandon T. Metroka)




This edited volume considers the extent to which the Obama presidency matched the promises of hope and change that were held out in the 2008 election. Contributors assess the character of "change" and, within this context, survey the extent to which there was enduring change within particular policy areas, both domestic and foreign. The authors combine empirical detail with more speculative assessment of the limits and possibilities of change amidst a very dense institutional landscape and in an era of intense political polarization. Some see significant changes, the full consequences of which may only be evident in later years. Other authors in the collection present a markedly different picture and suggest that processes of change were not only limited and partial but at times leading the US in directions far removed from the promises of 2008. The book will make an important contribution to the debates about the Obama legacy.







Judging Free Speech: First Amendment Jurisprudence of US Supreme Court Justices (Palgrave, 2015)
Helen J. Knowles and Steven B. Lichtman, eds.


Judging Free Speech

contains nine original essays by political scientists and legal scholars, each providing a comprehensive, yet concise and accessible overview of the free speech jurisprudence of a United States Supreme Court Justice. Analyzing the First Amendment expressive freedom opinions of justices from the nineteen twenties through the twenty-first century, the essays go beyond simply identifying and explaining key animating themes that are particular to specific members of the Court. The contributors also demonstrate the way in which free speech jurisprudence has evolved over time. The volume covers Oliver Wendell Holmes, Jr., George Sutherland, Hugo L. Black, William J. Brennan, John Marshall Harlan II, Potter Stewart, Anthony M. Kennedy, Clarence Thomas, and Stephen Breyer.






"The Disappearing Jurisprudence of Louis Brandeis,"

Brandeis University Law Journal

, vol. 3 no. 1 (Spring 2013)









"The Rise of Dr. No: The Dilemma of Pre-Law Advising in an Unbalanced Market,"

Pennsylvania Lawyer

, January-February 2012




"A Textbook Case of Unimportance,"

American Political Science Association Law and Courts Newsletter

, vol. 21, no. 1 (Winter 2011)




"The Canon of Constitutional Law in 2010," American Political Science Association Law and Courts Newsletter, vol. 20, no. 3 (Summer 2010)




"Black Like Me: The Free Speech Jurisprudence of Clarence Thomas," 114 Penn State Law Review 415 (2009)








"The Justices and the Generals: A Critical Examination of the U.S. Supreme Court's Tradition of Deference to the Military 1918-2004." 65

Maryland Law Review

907 (2006)




"The Finger in the Dike: Campaign Finance Regulation After McConnell v. Federal Election Commission," 39

Suffolk Law Review

629 (2006) (with Gerard Clark, Suffolk University Law School)




BACK TO SHIPPENSBURG DEPARTMENT OF POLITICAL SCIENCE